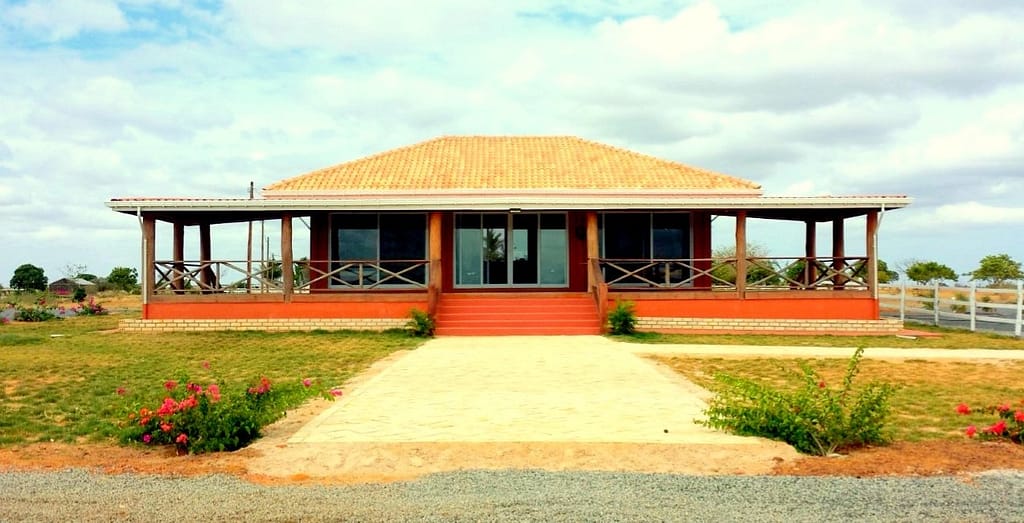 Tourism and Hospitality has been responsible for Guyana being named the number one 1 "Best of Ecotourism" destination in the world at the 2019 ITB global travel trade fair in Berlin, Germany.
Santa Fe farm which is located in this area has joined Guyana's Eco Tourism Thrust by offering first world accommodation with a newly built, spacious, two bedroom two bathroom cottage. This well-appointed cottage boasts a fully equipped kitchen, a comfortably furnished living room, spacious opened verandah and two bathrooms with walk-in showers. Each bedroom has a queen sized plus one single bed, comfortably sleeping up to six (6) persons. Santa Fe Cottage is ideal for a family getaway, a quick trip with friends for a weekend, safari stopovers and a rest stop hikers. The villa comes complete with housekeeping service and breakfast and arrangements can be made for other meals as well as boating, fishing, and guided farm tours.
The villa captures a scenic view of the Pakaraima Mountain range and offers guided tours by licensed tourist guides of the Santa Fe farm. The guided farm tour itinerary includes horse and sheep paddock, cattle corral, fruit orchards, rice mill, silo, and a number of water features including rivers, ponds, and lakes, and many more attractions.
Guest can participate in the daily round up of over 350 cattle under the guidance of experienced Vaqueros
The Santa Fe Lodge is a welcoming oasis in this very scenic and unspoiled region of the Upper Rupununi.